Mayor prioritise sewage pipeline in Mandela Park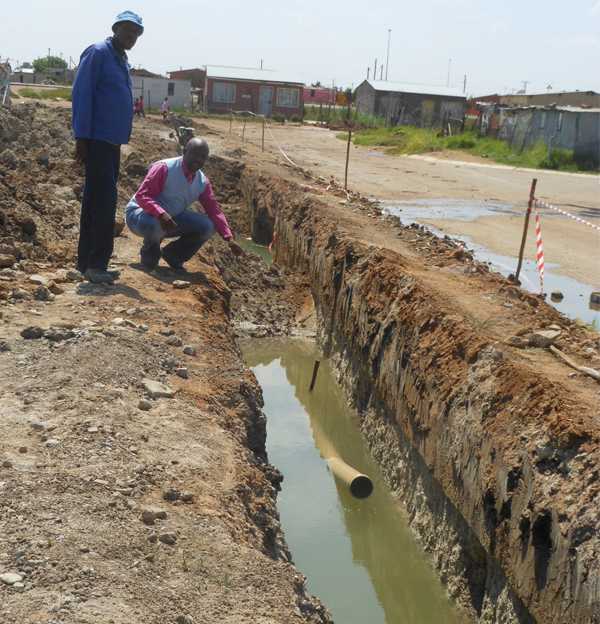 The executive mayor of the Matjhabeng Local Municipality, Sebenzile Ngangelizwe, says his first priority for this term is to ensure that every household in the municipality has a decent toilet.
The executive mayor said he was determined to eradicate bucket toilets in the municipality.
Residents of Mandela Park in Bronville that have been living without a sewer pipeline for more than 20 years will finally be getting proper sanitation and water supply.
"One of the most degrading systems of the apartheid era that is still playing a major role in South Africa today is the bucket toilet system. Despite efforts by the government to bring clean water and sanitation to communities, it remains a challenge," said Ngangelizwe.
He said areas that are still using the bucket toilet system are parts of Nyakallong, Meloding, Mmamahabane, Kutlwanong and Bronville.
The local community is appreciative of the municipality's efforts to improve the quality of their lives.
"We are very grateful that our complaints did not fall on deaf ears and that the municipality has made the eradication of the system a priority. The bucket toilet system is a disgrace, and also a major health risk," said Mandela Park resident, Rosie Kommer.
Kommer said residents had to become used to carrying a bucket full of water whenever they needed to go to the toilet.
"You should definitely be strong to carry a bucket of water to the toilet. Imagine how our elderly were coping with all this, "she said.