Casino, dept of labour and FET College host career expo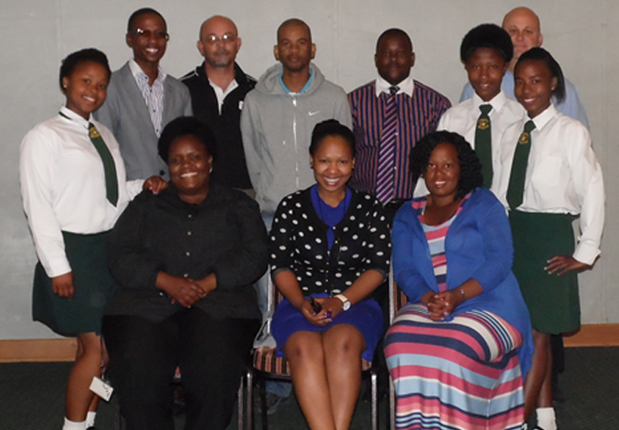 As part of the company's community outreach programme, the Goldfields Casino hosted their first annual career day in partnership with Goldfields FET College and the department of labour.
Grade 11 learners from four schools in Matjhabeng Local Municipality were invited to participate in the career expo. They are Welkom, Teto, Kutlwanong and Phehella High Schools. The learners were invited to learn about various career opportunities in the different departments of the Casinos as well as the subjects to take in order to pursue the identified careers.
Goldfields Casino human resources manager, Gene Moeketsi, said the expo was to show learners that the casino does not only offer entertainment and gambling but also has opportunities in another careers such as accounting, IT and hospitality.
"We have restaurants, entertainment, finance, human resource and other career opportunities that learners can target. We want to plough back to the community by employing local youth. We invite young people in the area to apply for the various positions available in the casino," said Moeketsi.
He expressed satisfaction about the overwhelming response by the learners from the local schools to the expo.
An instructor at Goldfields FET College Kekeletso Mafeto said the institution was pleased to participate in the career day. He said the event gave the college an opportunity to inform learners about various courses it offers.
"It was quite intriguing to discover that many learners were interested in the hospitality and beauty industries. Most of them were under the impression that they would have to go out of Welkom in order to study these courses.
"We impressed upon them that Goldfields FET College has a wide variety of options for them to follow, and that we collaborate with various institutions to make their dreams a reality."
Goldfields FET College offers the NCV course, which is specifically designed for people with a Grade 9 qualification and want to complete their matric.
"This is a three-year course that offers learners a chance to complete their matric and have a diploma or certificate in their chosen field at the end of the three years," said Mafeto.
Department of labour's public employment service officer, Sam Weyers, thanked Goldfields Casino for the career expo initiative.
"What most learners do not know is that a company is not a single entity but a chain of various careers. Learners should know that working at the casino does not only entail working as a chef, but they can aim to become a part of various other departments."