Matjhabeng candle light switched on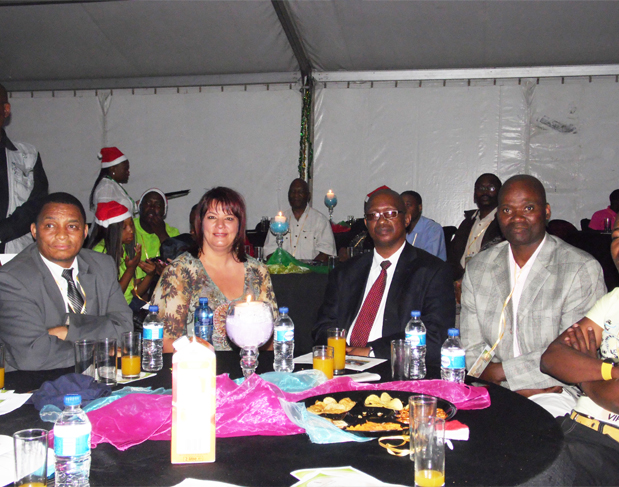 After holding a sombre ceremony to honour the late former president Nelson Mandela last Friday, the Matjhabeng Local Municipality has officially ushered in the December festivities with its annual switching on of candle lights.
Speakers took an opportunity during the candle light ceremony to celebrate and honour Nelson Mandela.
The executive mayor of Matjhabeng Local Municipality, Sebenzile Ngangelizwe, said even though the world is mourning his death, Mandela dedicated his life to the struggle for equality of all races.
"Every year the residents of Matjhabeng, black and white, come from near and far for the countdown to the festive season. We have all races here today in central park and I believe that this is what many people fought and died for in the struggle against apartheid. Therefore, even though we are mourning his death, we are celebrating his life and all that Madiba stood for."
Families that came from as far afield as Bothaville to be part of the candle lighting ceremony enjoyed picnics in the park.
"All of this was made possible for us because one man believed it could be achieved. Our country still has a long walk to total freedom, but our struggle has been made a lot easier by great men like Mandela," said Jacob Cookham.
Both local and national artists such as Preston Sihlangu, known as Press performed at the event. Preston said it is always an honour for him to be a part of the initiatives which are hosted by the municipality as his birth place is in Virginia.
The former 101 artist dropped his third album Black at the beginning of the year, which marks his 'rebirth'.
The Speaker of the Matjhabeng Local Municipality, Bheke Stofile, said the municipality encourages everyone to be safe during the festive period.
"During the festive season we tend to forget about being cautious. Therefore, we want to urge the community to get their cars serviced if they will be on the road, take care and lock up their homes properly; more importantly, criminal activities will not be tolerated."