Matjhabeng to cut water supply to defaulters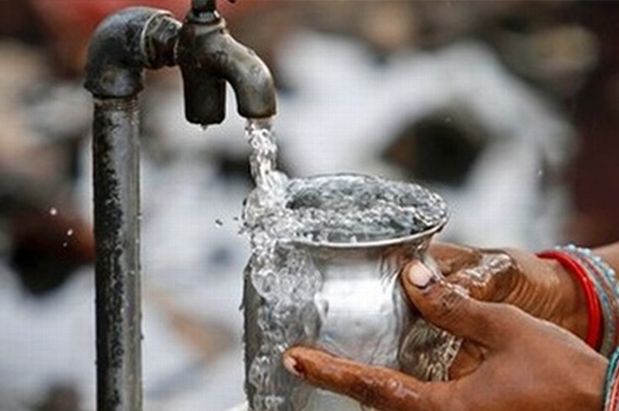 Matjhabeng Local Municipality has announced that it will cut water supplies to residents which are not paying their dues on time as it is struggling to pay its bulk water supplier Sedibeng Water due to lack of revenue.
The move by the municipality came after Sedibeng reduced supplies to the local authority by 80 percent in order to force it to settle its debt to the water board estimated to be R800 million.
This means the municipality will only have 20 percent of its normal allocation of water from Sedibeng to distribute to residents.
Matjhabeng spokesperson Kgojane Matutle said the decision taken by the municipality followed extensive talks with communities as well Sedibeng Water, which supplies the municipality with most of its water.
Sedibeng Water initially threatened to completely cut water supplies to the municipality until it settled its bill.
In a statement issued on Tuesday the municipality stated it owed the supplier more than R1 billion which it said had accrued because of failure by consumers to pay their bills.
The municipality which includes the towns of Allanridge, Hennenman, Odendaalsrus, Ventersburg, Virginia and Welkom said it was no longer able to supply water for free to its residents.
According to the statement, it is owed R1.6 billion by residents, businesses, government departments, schools and farms. In a bid to force the consumers to pay up, the municipality has started cutting water supplies to those in arrears.
Matutle said consumers were notified by SMS about the municipality's intention to institute credit control action against defaulters. The spokesman said these notices were issued from last week Thursday as final notices.
"From 1 September we are leaving no stone unturned as we will cut off everyone who owes both water and electricity. It is unfair for paying consumers to be cut off when service providers withdraw its supply to Matjhabeng due to accumulating debt by those consumers who continue to be subsidised by honest citizens." said Matutle.
Matutle said the municipality's initial deadline to pay Sedibeng Water, which was Monday, had been extended to the end of this month.
The bulk water supplier said it would continue supplying Matjhabeng with only 20 percent of its water requirements until it settled the outstanding arrears.
Matjhabeng acting municipal manager Thabiso Tsoaeli said in a statement that the municipality's financial situation was not good and urged all residents to settle their arrears and always pay on time.
"This applies to everyone including employees, the community and the business sector. I need to inform consumers that as a result of our financial situation, we are unable to meet some of our financial commitments, especially to key creditors such as Sedibeng Water," Tsoaeli said.
Matjhabeng executive mayor Sebenzile Ngangelizwe is said to have held talks with Sedibeng Water chairperson David Dikoko in an attempt to persuade the water board not to cut off water supplies completely as this could have serious health and economic repercussions on the community.